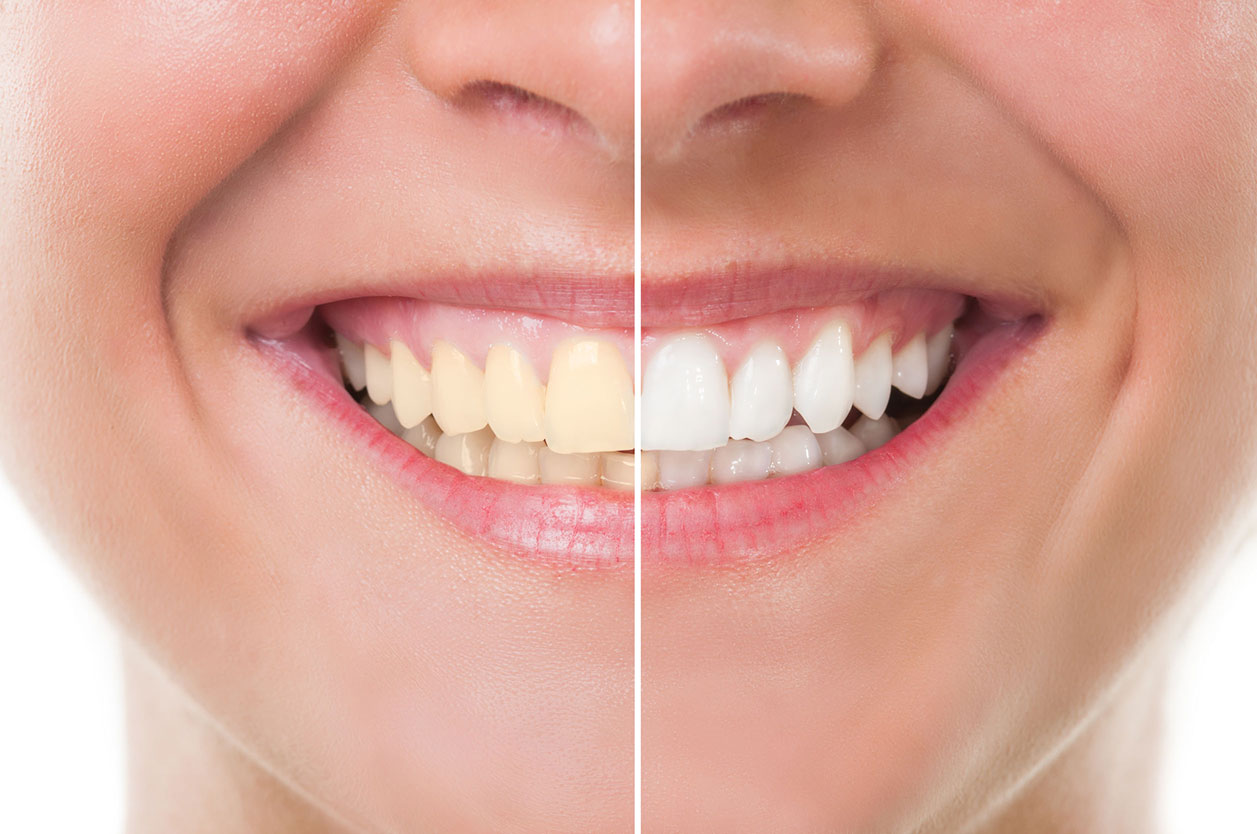 Preliminary oral check-up
Dental whitening
Tooth whitening is a process that aims to lighten the staining of enamel and dentin by means of a gel based on hydrogen peroxide (hydrogen peroxide).
However, no whitening treatment should be carried out without a prior oral check-up, during which your dentist will make sure that there are no contraindications (untreated caries, devitalized teeth, weak enamel, gum irritation, etc.).
The dentist applies a product to the surface, or inside the tooth, to change its shade.
Three distinct methods of whitening are offered at the Centre Dentaire Chêne-Bourg :
"This formula consists of the application of a highly concentrated gel to the teeth, which also undergoes a light activation; this method is fast and carried out under medical supervision.
"Home bleach", carried out at home, this method consists of applying a bleaching gel of a lower concentration in custom-made gutters, gutters that you will wear either during the day (2 times 40 min per day for 9-14 days) or all night long.
In the case of a "devitalized tooth" (grey), the treatment is done from the inside of the tooth. The bleaching product is applied at the root level, the tooth is bleached afterwards.
Philips Zoom - Tooth Whitening
Opalescence™ for Dental Whitening