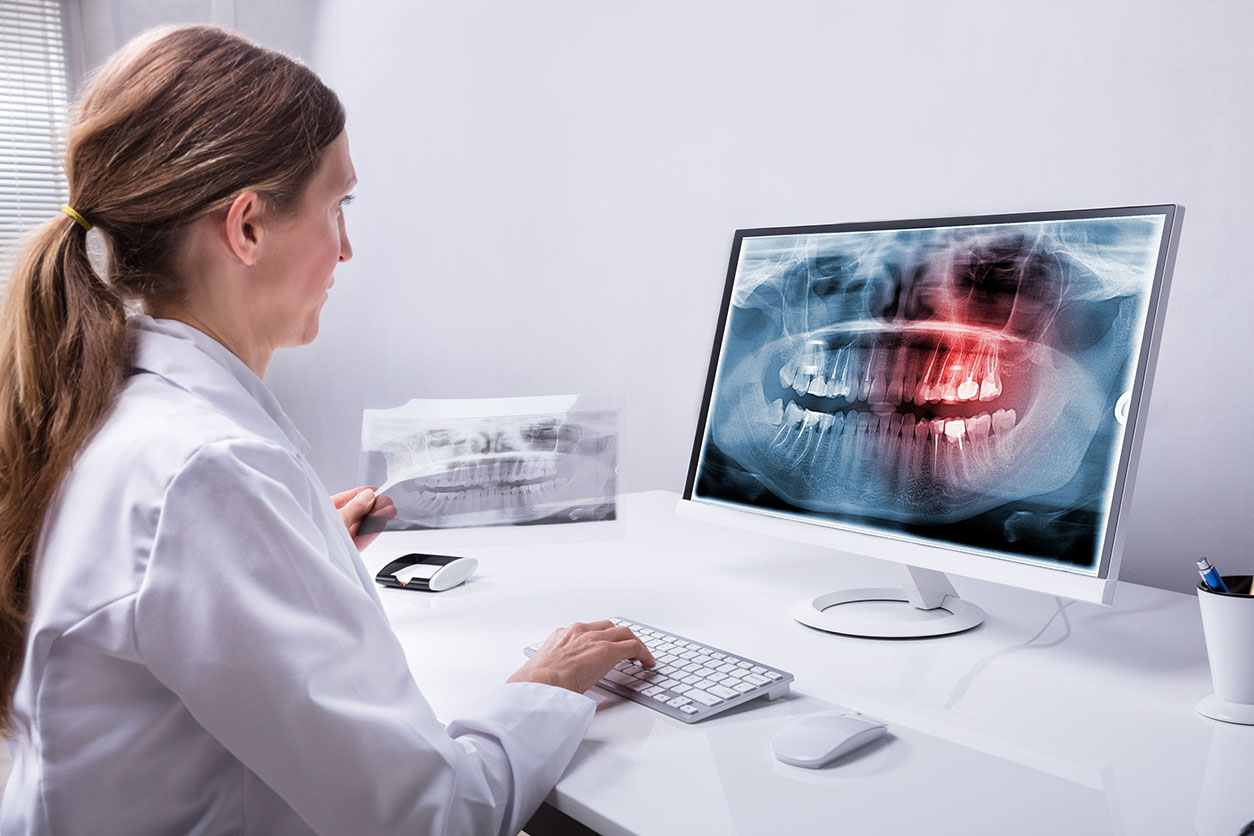 Because your smile is demanding
Dental technology
The Centre Dentaire Chêne-Bourg makes every effort to provide you with treatments using state-of-the-art equipment and the best materials in dentistry in order to meet the highest standards.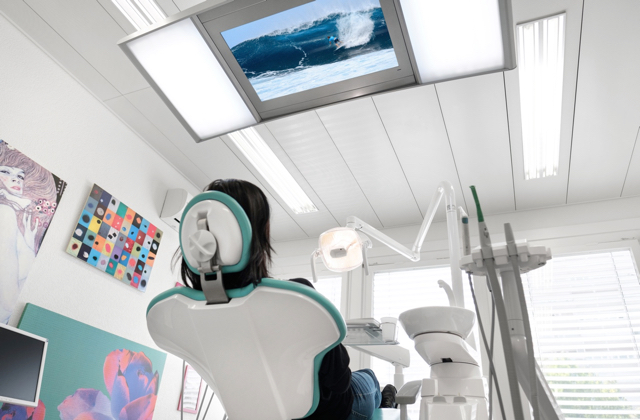 TV Screens
Our armchair TV screens ensure that your treatments are as relaxing as possible: watch a film, documentary or programme during your treatments or cartoons for the children.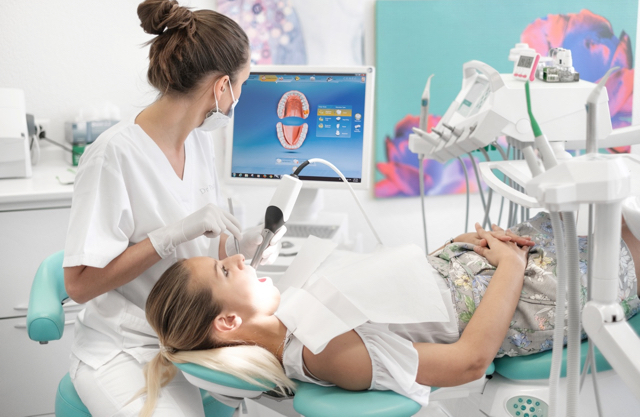 Optical impression
ACD techniques stand for Assisted Computerised Dentistry and require high technology. The tooth prepared by the dentist is photographed by an optical camera replacing the traditional impression.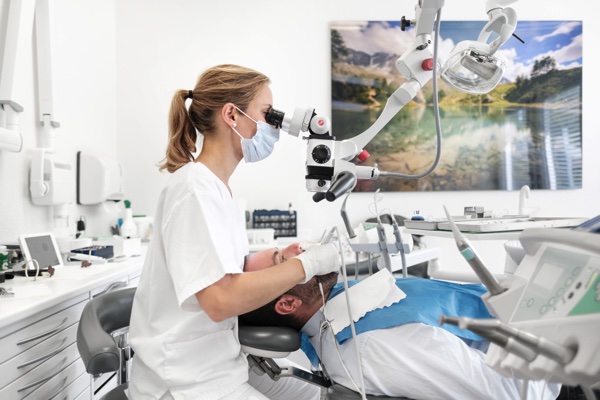 Electron microscope
In our centre, root treatments, as well as many more classical procedures such as composites, onlays, often requiring high precision, are generally performed with optical magnification means: magnifying glasses or operating microscopes installed in all the practices.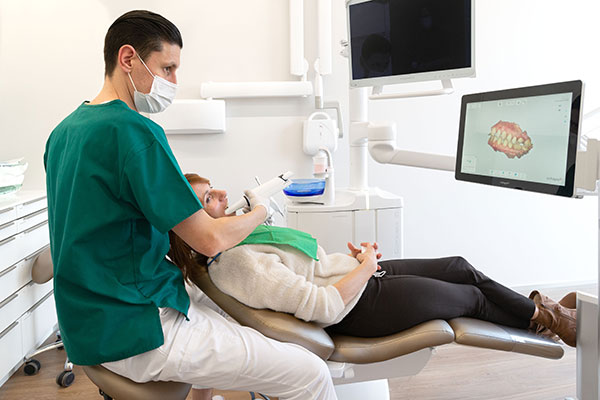 Intraoral camera
The intraoral camera allows us to show you live on the TV screen a problem present in your mouth (lesion, broken amalgam, etc.) or a cavity in order to help you understand the purpose of our treatments.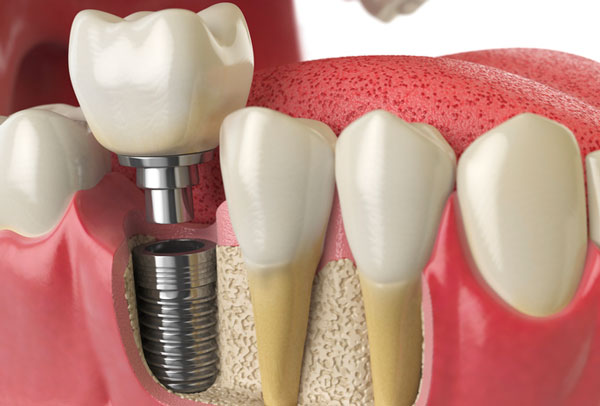 This treatment has now become simple and painless. For the most complex cases, we use 3D radiology and ultrasonic systems which, thanks to the application of rigorous protocols, allow these treatments to be carried out with great reliability.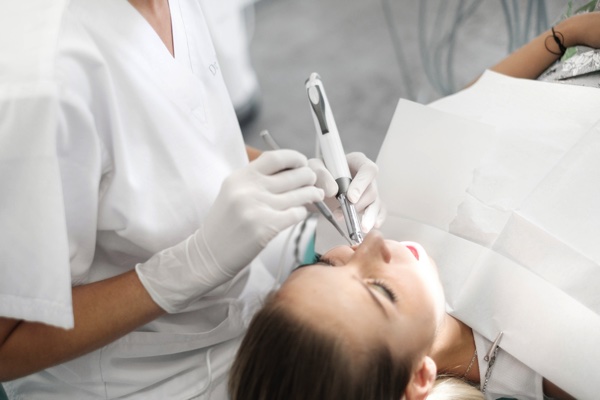 Osteocentral Anesthesia
Osteocentral anaesthesia allows injection close to the apexes to guarantee incomparable efficiency. The injection in the cancellous bone ensures an anaesthesia without numbness that diffuses up to 8 teeth with a single injection point.

The new KaVo DIAGNOcam is the first camera to use tooth structure to diagnose caries. It uses transillumination (laser) with a wavelength of 780nm, which is used like a fiber optic.