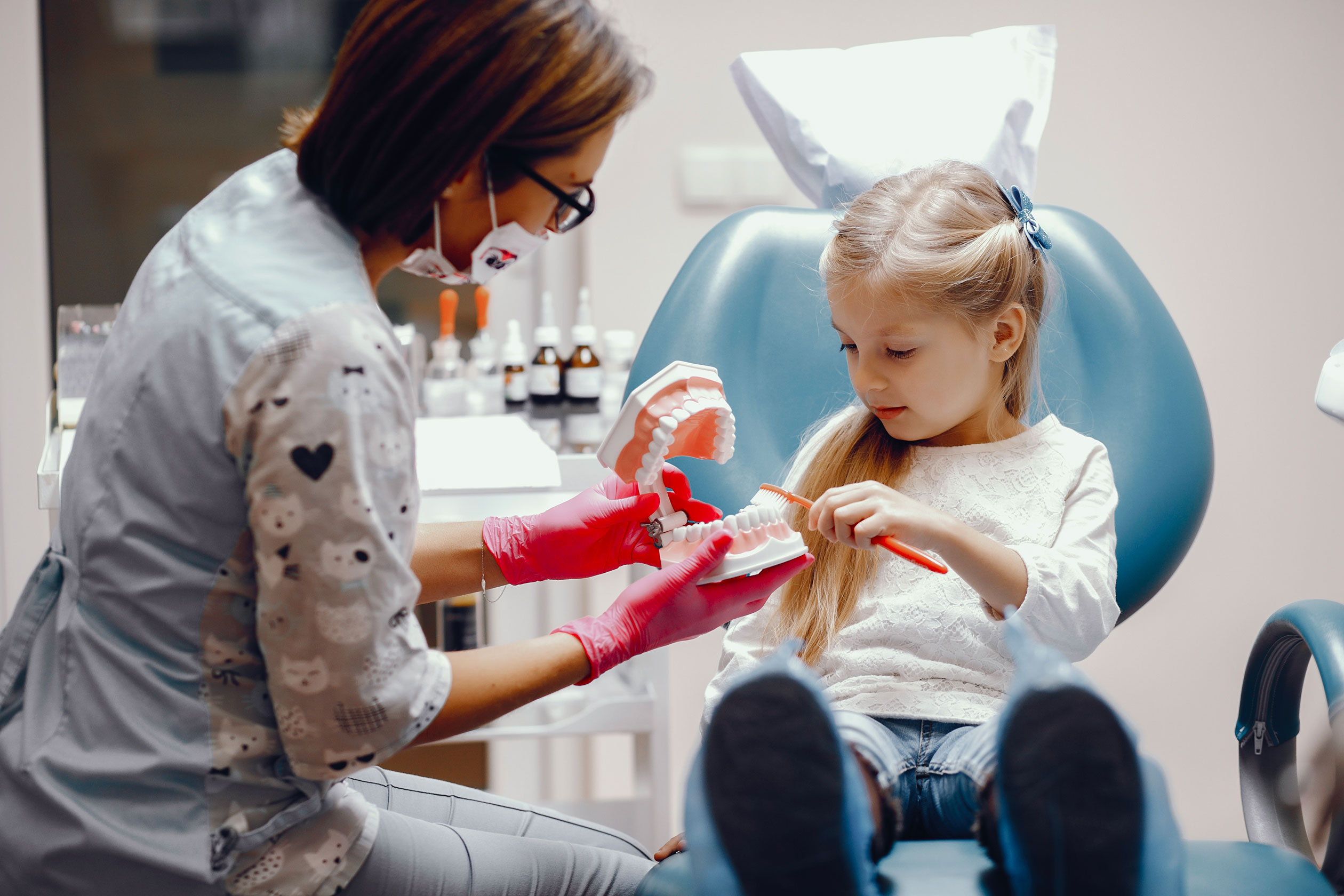 Don't be afraid of the dentist anymore
Management of anxiety in children
Dental anxiety in children is a widespread phenomenon and a major factor in dental care avoidance and oral health neglect. This phobia and fear in children disrupts the patient/practitioner relationship and often complicates the quality of care.
Without the establishment of a true therapeutic alliance between parents-child and the Doctor-Dentist, it is difficult to take up the challenge of the indispensable learning. The specialist, by actively listening to the parents, must inform them, but also give them the tools to reinforce their capacities to sufficiently help their child to overcome this anxiety.
Personalised care for your child
While respecting the child's ability to learn and adapt, and by encouraging the presence of parents during treatment, the dental specialist contributes to a care of the child that respects his or her dental and emotional needs.
The treatment begins as soon as the child arrives in the waiting room. Our specialised paedodontist will first analyse this phobia and then soothe the child by developing a unique relationship with him/her. The aim is to encourage the child to feel confident, by means of an environment exclusively dedicated to children as well as delicate and gentle work during the treatment.
A team of specialists for child care
The Centre Dentaire Chêne-Bourg has specialised dentists who are trained in the treatment of dental anxiety in children. These paediatric dentists use a variety of techniques and solutions to interact with your child during treatment.
They also find simple ways to put the child at ease, by smiling and joking with the child, distracting them, telling them stories or asking them to solve a puzzle. Our dental centres have TV screens in each treatment room, to allow the child to be distracted and to calm their phobia. They can also hang up children's drawings and posters to make the practice more child-friendly.
Paediatric dentists and dental hygienists can also wear colourful masks. Cartoon characters or familiar animals, which help the child to relate to his or her environment. Many children are afraid of the noise or appearance of certain instruments. Our team will find funny names for them to make them seem less scary.
Dental care for anxious children
Pain is usually a major factor in dental phobia. We want children to have a pleasant and positive experience. Therefore, we offer dental care that is specifically tailored to children with anxiety. Appropriate dental anaesthesia is important.
At the Centre Dentaire Chêne-Bourg, we have the possibility to use MEOPA as well as nitrous oxide during the procedures. This makes the session less stressful for the children and considerably reduces the risk of injury.
Gentle, stress-free treatment
Sedation helps the child to relax, cope, and feel happier during treatment. It prevents spontaneous movements, and guides the child towards more cooperative behaviour. Conscious sedation allows children to communicate continuously, follow our instructions, and cooperate throughout the procedure.
In some extreme cases, for those concerned, we can offer treatment under general anaesthetic. This may be for major surgery, a long operation or for patients with certain pathologies or disabilities.
For any further information, please contact us!